RecruitMe Clinical Trial
Understanding the Role of the Human Microbiome in Graves' Disease with and without Orbitopathy
A study to learn how bacteria in our body affect our health and adults with Graves' Disease
| | |
| --- | --- |
| Sponsor: | Harkness Eye Institute |
| Enrolling: | Male and Female Patients |
| IRB Number: | AAAR3240 |
| Contact: | Christine Zemsky: 646-457-0940 / cz2420@cumc.columbia.edu |
Additional Study Information:
Patients with a number of inflammatory conditions have recently been found to have noteworthy imbalances in their gut environments that could possibly trigger the attack of the immune system against itself. Graves' disease occurs when there is an autoimmune attack on the thyroid gland. In some patients with Graves' disease, there is an attack of the immune system in the eye, resulting in thyroid eye disease. Thyroid eye disease may be linked to an imbalance in the bacteria growing in the gut, mouth and/or eye surface. The study hopes to identify the type of bacteria present in various environments with collection of eye swabs, stool and saliva samples, and basic blood tests of patients with and without Graves' disease. The investigator wants to connect an imbalanced gut bacterial environment with inflammatory disease of the eye, and to possibly create different or additional forms of treatment that will target the unbalanced bacterial environment. Please identify the Study Title and IRB Number when calling about this study.
Do You Qualify?
| | | |
| --- | --- | --- |
| Are you 18 years or older? | Yes | No |
| Have you been recently diagnosed with Graves' disease and/or thyroid eye disease? | Yes | No |
| Do you take probiotic supplements? | Yes | No |
| Do you have inflammatory bowel disease (e.g., ulcerative colitis or Crohn's disease)? | Yes | No |
| Are you currently being treated for cancer (other than non-melanoma skin cancer)? | Yes | No |
Investigator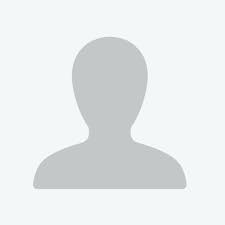 Bryan Winn, M.D.
Yes
Yes
No
No
No
5