RecruitMe Clinical Trial
Effects of Dapagliflozin on Biomarkers, Symptoms and Functional Status in Patients with Type 2 Diabetes or Pre-Diabetes, and Preserved Ejection Fraction Heart Failure (Preserved-HF Trial)
Drug study looking at effects of dapagliflozin on patients with Heart Failure and Preserved Ejection Fraction and diabetes or pre-diabetes.
| | |
| --- | --- |
| Sponsor: | Saint Luke's Hospital of Kansas City, Mid America |
| Enrolling: | Male and Female Patients |
| Age Range: | Between 19 and 119 years old |
| IRB Number: | AAAR2503 |
| U.S. Government ID: | NCT03030235 |
| Contact: | Andrea Kim: 212-305-1368 / ak451@cumc.columbia.edu |
Additional Study Information:
A drug study looking at the effects of 10 mg Dapagliflozin vs. Placebo in patients with Heart Failure and Preserved Ejection Fraction (HFpEF) with either diabetes or pre-diabetes. Subjects are being asked to take part in this study because they have heart failure (inability of the heart to pump blood with normal efficiency). The purpose of this study is to find out if a drug called dapagliflozin would be effective in improving the blood tests and symptoms related to their heart failure. To do this, dapagliflozin will be compared with placebo. The placebo will look like dapagliflozin but will not have active ingredients.Dapagliflozin lowers glucose (sugar) levels in the blood by blocking the effect of specific molecules (small particles) in your body called sodium-glucose transporters. Under normal circumstances, the sodium-glucose transporters in the kidney prevent glucose in the blood stream from leaving the body through your urine. Dapagliflozin inhibits the sodium-glucose transporters and lowers the blood glucose by allowing glucose removal through the urine. Dapagliflozin may also mildly decrease body weight and lower blood pressure in certain patients.Dapagliflozin is approved by the United States Food and Drug Administration (FDA) for the treatment of type 2 diabetes. Dapagliflozin is not specifically approved for the treatment of heart failure and its use in this study is investigational.
Investigator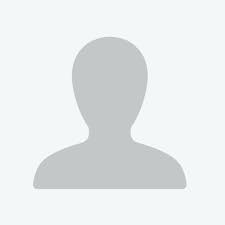 Mathew Maurer, MD