RecruitMe Clinical Trial
Disrupt PAD III - Randomized study of the Shockwave Medical Peripheral Lithoplasty System used in combination with DCB versus standard balloon angioplasty used in combination with DCB to treat moderate and severely calcified femoropopliteal arteries (Disrupt PAD III).
Comparison of a device that delivers sonic energy (sound) versus standard balloon to disrupt hard, calcified vascular blockages
| | |
| --- | --- |
| Sponsor: | Shockwave Medical |
| Enrolling: | Male and Female Patients |
| Clinic Visits: | 4 |
| Minimum Age: | 18 years old |
| IRB Number: | AAAR2502 |
| U.S. Government ID: | NCT02923193 |
| Contact: | Kate Dalton: 347-514-3366 / keb2114@cumc.columbia.edu |
Additional Study Information:
This study is for patients who suffer from a condition where one of the blood vessels that deliver blood to your leg has a significant narrowing. This is called peripheral artery disease (PAD). The narrowing may be suitable for a treatment technique called balloon angioplasty. One of the therapies that has been used to treat PAD is balloon angioplasty. It is a procedure where a small balloon is inserted into the blood vessel next to the area that is narrowed and inflated temporarily. The inflated balloon opens up the narrowing by pushing on the wall of the blood vessel to restore blood flow to your leg. After treatment, the balloon is deflated and removed and no part of the balloon catheter is left behind in the artery.In this study, two devices that can also be used to treat PAD are being studied. One is the ShockwaveLithoplasty device and the other is the IN.PACT Admiral drug-coated balloon (DCB). The purpose ofthe randomized study is to compare the results of patients whose narrowed blood vessels are treated with the Lithoplasty device plus DCB to those treated with standard balloon angioplasty plus DCB. The purpose of the observational study is to assess the real-world acute performance of the Shockwave Lithoplasty device in the treatment of calcified, stenotic, peripheral arteries.
Investigator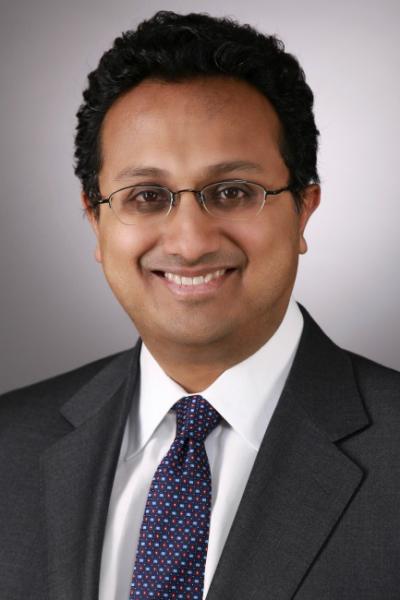 Sahil Parikh, MD