RecruitMe Clinical Trial
Developing Tailored Delivery and Adherence Interventions for use of Long-Acting Biomedical HIV Prevention Strategies by Transgender Women
Interviews to learn about new ways to inject PrEP
| | |
| --- | --- |
| Sponsor: | NIMH |
| Enrolling: | Female Patients Only |
| Study Length: | 1 Days |
| Clinic Visits: | 1 |
| Age Range: | Between 18 and 99 years old |
| IRB Number: | 7703 |
| U.S. Government ID: | NCT03856580 |
| Contact: | Christine Rael, Ph.D.: 6467746967 / cr2857@cumc.columbia.edu |
Additional Study Information:
We want to make PrEP better for transgender women! Your input will help us to understand how to support transgender women who use a potential future HIV prevention product: injectable PrEP. In this study, we will show you short videos on potential different ways to inject PrEP and ask you to tell us about your likes and dislikes about each method. We will also ask for your input on a new smartphone app to support transgender women who decide to use injectable PrEP. This will take about 1 hour of your time. This study offers compensation.
Do You Qualify?
| | | |
| --- | --- | --- |
| Were you assigned male at birth? | Yes | No |
| Do you currently identify as a woman, transgender woman, woman of transgender experience, or another gender? | Yes | No |
| During the last 3 months did you have sex with another person? Sex can be anal, vaginal, or oral | Yes | No |
| Do you currently have any silicone implants in your hip, buttock, or thigh area? | Yes | No |
| Have you ever tested HIV-positive? | Yes | No |
Investigator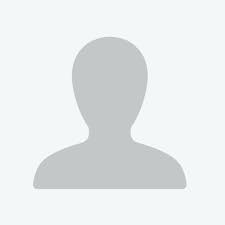 Christine Rael, Ph.D.