Trials Offered by a Specific Doctor
Investigator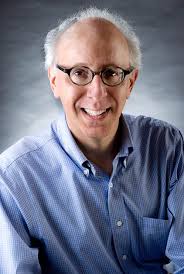 Yaakov Stern, PhD

(212) 342-1350

ys11@cumc.columbia.edu
Yaakov Stern is a Professor of Neuropsychology in the Departments of Neurology, Psychiatry, and Psychology, and the Taub Institute for the Research on Alzheimer's Disease and the Aging Brain, at Columbia University College of Physicians and Surgeons. Dr. Stern directs the Cognitive Neuroscience Division of the Department of Neurology and the post-doctoral training program Neuropsychology and Cognition in Aging.
Dr. Stern received his BA in Psychology from Touro College in 1975. He received his doctoral training in the Experimental Cognition Program at City University of New York, where he received his PhD in 1983. Dr. Stern began his association with Columbia University Medical Center in 1979, when he began working on his dissertation research on cognition in Parkinson's disease. After receiving his PhD, he was appointed postdoctoral research scientist in 1983, and eventually Professor in 1996.
To date, Dr. Stern has supervised 20 postdoctoral fellows. He has served on the editorial board of the journals Neuropsychology; and Aging Neuropsychology and Cognition and as associate editor of the Journal of the International Neuropsychological Society. He is currently on the editorial board of The Journal of Clinical and Experimental Neuropsychology and the Journal of the International Neuropsychological Society.
---
Clinical Studies Managed By Dr. Stern:
More Info
Title
Sponsor
IRB Number
Details

[CLOSED]

Testing the benefits of the vitamin supplement Benfotiamine in patients with Alzheimer's Disease
National Institute on Aging, Alzheimer's Drug Discovery
AAAO7103
Details
Memory and Aging Study
National Institute on Aging NIH
AAAI2752