CARDIOBAND Annular ReduCtion for Transcatheter Treatment of Insufficient Mitral ValvE (ACTIVE): A prospective, multicenter, randomized, controlled pivotal trial to assess transcatheter mitral valve repair with Edwards Cardioband System and guideline directed medical therapy (GDMT) compared to GDMT alone inpatients with functional mitral regurgitation (FMR) and heart failure. (Protocol Number: 201705).
| | |
| --- | --- |
| Sponsor: | Edwards |
| Enrolling: | Male and Female Patients |
| IRB Number: | AAAR4721 |
| U.S. Govt. ID: | NCT03016975 |
| Contact: | Lauren Privitera: 212-342-3488 / lp2183@cumc.columbia.edu |
The purpose of this study is to evaluate a new device to treat patients who may benefit from the repair of their mitral heart valve due to mitral regurgitation. The device is called the Edwards Cardioband System (Edwards Cardioband System or the device). The device is investigational in the United States but has been approved in Europe. This clinical study is expected to take approximately 5 years to complete if you are eligible. You will need to return to your doctors office at 1 month, 6 months, and 1, 2, 3, 4 and 5 years after the device implant procedure. Once you have completed the 5-year follow up, your participation in the study is complete.
This study is closed
Investigator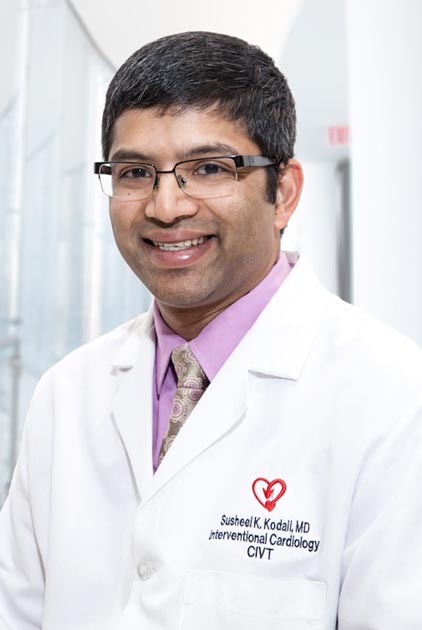 Susheel Kodali, MD